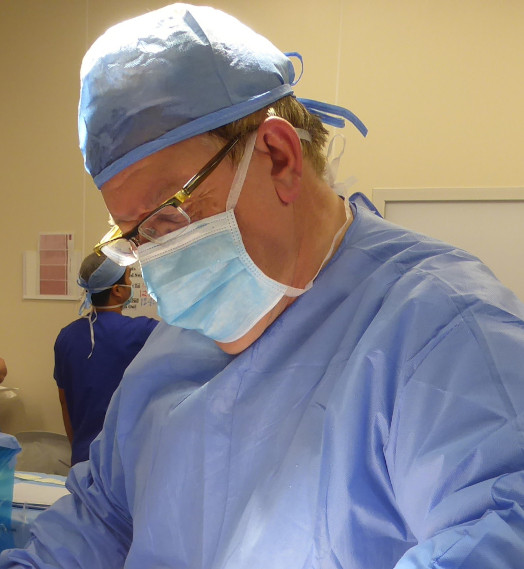 Prof. Dr. Alexandre Dionyssopoulos M.D., Ph.D.                      
Aesthetic & Reconstructive Plastic Surgeon
Professor Dr. Alexandre Dionyssopoulos, is a distinguished Aesthetic & Reconstructive Plastic Surgeon, and Teaching Member of the French College of Plastic, Reconstructive and Aesthetic Surgery, who has studied and been trained in world class reference centers for Aesthetic & Reconstructive Plastic Surgery in France, Switzerland and Canada. His qualifications include a PhD from the Aristotle University Medical School, a Postgraduate Degree in Experimental Surgery and Microsurgery from the University of Paris VII, Degree in Human Biology from the University of Rennes, Postgraduate Degree in Plastic Surgery and Microsurgery from the University of Nancy I, and a Postgraduate Degree in Legal Repair of Personal injury from the University of Paris V. He is a licensed Plastic Surgeon in the United Kingdom (General Medical Council), the European Union and the United Arab Emirates (HAAD, DHA and DHCC).
Prior to joining Burjeel, he served as Head of the Department of Plastic and Reconstructive Surgery at Nation Hospital, Abu Dhabi. He also practised as Consultant in Plastic Surgery at BR Medical Suites in Dubai Healthcare City and held the position of Medical Director at Dubai Cosmetic Surgery. In addition, he assumed a wide range of academic and clinical posts in Greece, France and Canada, including Full Professor of Plastic Surgery at the Faculty of Medicine at Aristotle University, Senior Consultant in Plastic Surgery at the University Hospital "Papageorgiou" in Greece, and Chef de Clinique at Lariboisière University Hospital in Paris, France.
His areas of specialty cover the full range of aesthetic plastic surgery, including facelift, rhinoplasty, blepharoplasty, otoplasty, breast aesthetic surgery (augmentation, lift and reduction), as well as gynecomastia (male breast reduction). Body contouring (brachioplasty, thighplasty, abdominoplasty), essentially after bariatric surgery, as well as liposuction (laser and water assisted) is another pole of his expertise. He is also experienced in fat grafting (liposculpture) procedures (for face rejuvenation, breast & buttock augmentation), while he is proficient in Non-Surgical Aesthetic Procedures (Botulinum Toxin injections, Dermal Fillers and PRP). Furthermore, he holds a wide experience in Reconstructive Plastic Surgery, such as in trauma reconstruction, wound healing and burns, breast reconstruction (after mastectomy), skin cancer reconstructive surgery, diabetic foot reconstruction, chronic ulcers treatment, hand surgery reconstruction, and congenital disorders (i.e. cleft lip and palate surgery, syndactyly – polydactyly).
Prof. Dr Alexandre has conducted cutting edge research in Reconstructive and Aesthetic Plastic Surgery the results of which have been published in highly esteemed academic journals. He has been Principal investigator in major research projects at i) Aristotle University – Greece, ii) University of Montréal (CHUM) – Canada, iii) University of Bordeaux – France and iv) University of Barcelona – Spain. He has also been an Expert at the European Commission in the Research Framework Programmes: FP7 (2007-2013) and HORIZON (2014-2020). He possesses an outstanding record of research publications in peer-reviewed academic journals, books and conference proceedings. In detail, he has authored more than 300 publications, with over 500 citations to his published work and Impact Factor (I.F.):105.501. His current research interests draw on the fields of Regenerative Medicine (stem cells and human keratinocytes culture) and its applications to Aesthetic Plastic Surgery. Furthermore, he is interested in the evolution of new techniques in Aesthetic Plastic Surgery, as well as in the prevention and treatment of relative complications.
Prof. Dr Alexandre has been internationally acknowledged for both his scholarly and clinical contribution to Plastic Surgery. He sits on numerous Reviewers' and Editorial Boards in the UK, USA and the EU, whilst he has been Invited Keynote Speaker and Chair and/or Member of Organizing and Scientific Committees in numerous International Conferences.  He is also Member of 41 Academic Assessment Committees and 29 International Medical Scientific Societies.
Prof. Dr Alexandre's work is never complete without giving back to society. Since 1999, he has participated, as Consultant Plastic Surgeon, in the annual Medical Missions of Facial Plastic Surgery, in Comoro Islands (Mayotte). On these missions, a considerable number of children with facial congenital malformations (cleft lip and palate), as well as burns and skin cancers of head and neck, were operated.
He is fluent in English, French and Greek.